Samsung HP-S4253 42" Plasma HDTV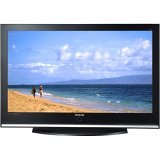 Shopping for deals that allow us to be wise stewards over our resources is time consumming. As the prices of plamsa hdtv descends from lofty heights plasma tv becomes affordable for working people at today's pay scales. Plasma is no longer a toy for just the fat bank account crowd.
It's been said that a chain is only as strong as it's weakest link. The HP-S4253 will form a strong link in your home theater system, with it's dual turners, and extra-large 42-inch high definition plasma acreen. The many inputs types on the Sumsung HP-S4253 for component video, allow you to intergrate many of your electronic toys into your home theater system.
Pricing starts at: $ 1,299.99
The Sumsung HP- S4253 42" hdtv plasma is great as a cost effective way to have a plasma screen as the center of you home theater system. With it's inputs you can hookup video sources for HD Cable boxes or hd salelite recievers, x-box 360s, sony play stations, camcorder cameras.
Features:
Samsung HP- S4253 Plasma HDTV.
Built-in HD/Digital tuner (ATSC),
60,000 hour life 6 hr day 27 years.

NTSC tuner; Digital Cable ready
16:9 ratio for widescreen proportions
1024 x 768 resolution
High brightness (1,300 cd/m2)
10,000:1 contrast ratio
175-degree viewing angle
Two stereo speakers, 10 watts apiece (20 watts total)
SRS TruSurround XT virtual surround sound
Inputs: 1 composite, 1 S-Video, 2 component, 1 HDMI, 1 VGA
42-inch plasma flat-panel TV; measures 41.7 x 30.6 x 13.4 inches (WxHxD) with included stand
Toshiba RD-XS34 DVD Recorder with 160-GB Hard Drive

Add the Toshiba Rd-XS34 dvd burner and create an even stronger chain. It features a massive 160 GB hard drive for up to 175 hours of recording time and up to 3 days of advance program scheduling.
The Rd-XS34 is an hd player it will up convert your dvd's to the hd format. The IEEE 1394 interface on the Rd-XS34 will connect to any camcorder that has a IEEE 1394 interface hookup making it possible to Transfer your camcoder movies to dvd. The interface can also hooked to your computer as a network component.

Features:
Toshiba Rd-XS34 DVD Recorder offers versatile recording options
160 GB hard drive for up to 175 hours of record time
Enteractive program guide to find your favorite programs
Records to DVD Ram disc DVD-R & DVD-RW Media
Digital cinema progressive scan for DVD playback
Component video output for both DVD and HDMI
JPEG viewer
WMA and MP3 playback
192kHz/24-Bit audio D/A converter
Optical TosLink digital audio output
DVD/DVD-R/RW/VCD/CD/CD-R/RW/MP3 playback
IR blaster for cable and DBS box control (C3 Control)
Front panel A/V, S-Video and IEEE1394 DV Input for camcorder connection
Cambridge SoundWorks Home Theater Speaker System

The Soundworks are a series of 5 different surround sound speaker packages featuring the Newton Series Speakers, MC50 Satellites, and BassCube 8S self power subwoofers. The speaker series come in colors of White And Slate.
SoundWorks
Theater Speaker System
These 5.1 to 7.1 surround sound speaker package provides the power for you to enjoy the rich harmonics of your sound source.

A good sound system is not about loud but good accoustics. A good sound system is faithfull from quiet whispers to a deafning roar. The self powered subwolfer's 50 watt amplifier drives a downward firing 8" speaker, with frequencies as low as 39Hz.
Sony ST-RDE898 Dolby
Digital Home Theater Receiver
The Sony ST-RDE898 7.1 sound surround will handle your music or movies with 100 watts per channel. This receiver's performance and value is ideal for the discerning listener on a budget. Features Dolby Pro Logic II decoding, 2 inputs for component video, an Commander® & remote control and more. The Sony ST-RDE898 is an affordable way to add to or enter into the wonderful world of home theater or to complete your home entertainment system.

Features:
6 Channel Power Rating: 90 Watts Per Channel x 6 (8 ohms 20 Hz - 20 kHz, THD .09%)
Digital Cinema Sound System with Cinema Studio EX A/B/C Modes
Dolby Digital EX, Dolby Digital,Dolby Pro Logic II, dts-ES, dts 96/24, dts Decoding dts NEO:6
5.1 Multi-Channel Analog Input
A /B or A+B Speaker Switching for Front Speakers
Circuit Devices: Discrete 2 HD Capable Component video Inputs/1 Output
Screw Type Speaker Terminals
Sound Field Link
Equalizer Bass/Treble
30 Total Station presets
Remote Commander Remote Control
Component video (Y/Pb/Pr ) Input(s) : x2
Component video (Y/Pb/Pr) Output(s) : x1
Optical Audio Input(s) : x2
Coaxial Audio Digital Input(s) : x1
Composite Video Output(s) : x2
Composite Video Input(s) : x4 (3 Rear, 1 Front)
RCA Audio Input(s) : x6 (5 Rear, 1 Front)
RCA Audio Output(s) : x2
Multi-Channel Input(s) : x1 (5.1 channel)
Subwoofer Output(s) : x1
Antenna Terminal(s) : x1AM Clip Type
RF Connection Input(s) : x1 FM 75ohm Antenna
Headphone jack : 1/4"
AC Outlet : 1 Switched
Dimensions (WxHxD): 17"x 6-1/5" x 12-1/5"